The Joint at Hard Rock Hotel & Casino
"Vomitstep," fans listen up, because your favorite DJ, the one and only SNAILS is on tour in 2017! Coming to The Joint at Hard Rock Hotel on Sunday 26th November – don't miss out on this awesome show of sick beats! Get your tickets NOW to be sure of your place!!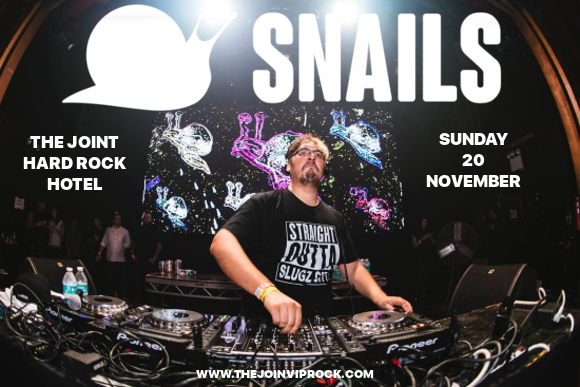 Even among trap artists, Snails, AKA Frédérik Durand, has gained a reputation for making the strangest sounds around. Everything from his erratic, highly unusually textured music to his stage name is just a little bit "out there". "I love the name Snails," Durand was happy to declare in an interview. "It's badass, it's super fun, it doesn't take itself too seriously. People be like 'who's that guy Snails? What's up with him? He's weird!' I wasn't going to be called DJ Fred and put it all on the table straight away you know?"
Get ready for a weird and wonderful night – grab your tickets now to hear the sickest sounds around!!