The Joint | Catoosa, Oklahoma
Are you ready for the metal experience of the century??? On one of the most-hyped, biggest tours of this year, metal giants Slayer, Lamb of God and Behemoth are taking over the stage of the The Joint at Hard Rock Hotel on Friday 4th August 2017!! It doesn't get better than this as far as heavy metal is concerned.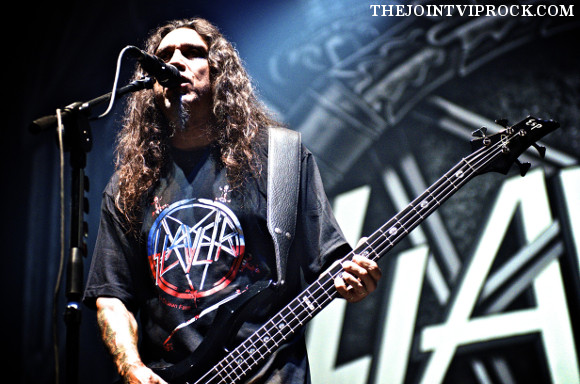 Credited as one of the "Big Four," of metal bands alongside Metallica, Anthrax and Megadeth, Slayer are living legends in metal, having had an influence upon countless bands after them (and being banned from various locations and receiving plenty criticism from religious groups for their less-than-sacred lyric matter). With their distinctive style in the groove metal genre, Lamb of God are similarly massive influences upon heavy music, touring with Metallica and the Ozzfest, playing festivals and selling out stadiums across the planet!!
Behemoth have spoken about joining the legendary Slayer and Lamb of God with as much excitement as their fans, saying; "We are beyond excited to be joining this bill with these living legends!… We are also stoked about coming back to North American shores for the last time before kicking off the next album cycle. Come and join this EXTREME metal feast with us!"
It's an invitation you can't refuse – without being at the mercy of every metalhead you know who went!! You don't want to hear stories about how great it was afterwards – be there and be part of it!! Get your tickets quickly though, as they're bound to sell out!