The Joint | Catoosa, Oklahoma
Fans of bachata and latin-infused pop, we have the perfect show for you! Get ready for the pop star Prince Royce at The Joint at Hard Rock Hotel on Friday 14th July 2017!! Tickets selling fast – don't delay in getting yours! Hit the "Buy Tickets," button above to be sure of your place, and be speedy about it!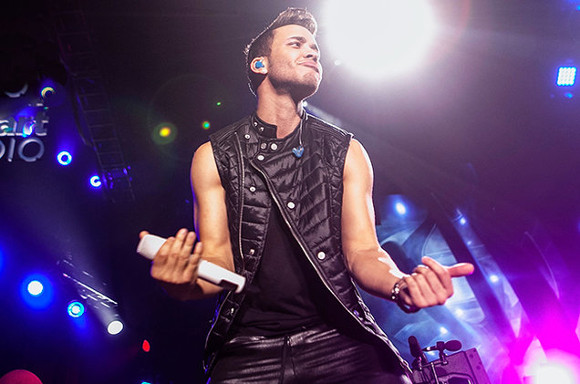 Hailing from The Bronx, Prince Royce (the stage name of Geoffrey Royce Rojas) took a strong interest in music as a teenager, writing poetry and songs. By the age of 19 he had already met his future manager, who introduced him to Sergio George. After hearing just 3 of Royce's demos, he signed the young artist on the spot!!
In March 2010, he released his first album, simply entitled "Prince Royce," to commercial and critical success, with both singles released from the album hitting number one in the Tropical Songs Charts, and the album itself charting at the top of the US Billboard Latin Albums and Tropical Songs charts. After two more albums that granted him further success in the Latin and Tropical genres, Royce aimed for a wider audience with the release of his fourth, "Double Vision" in 2015. This is his first primarily in English, and he's not pulled any punches – the album features guest appearances from pop heavyweights Snoop Dogg, Jennifer Lopez, and Pitbull!
Live, Prince Royce gives his all. From sensual ballads to high-energy pop numbers, get ready for a party like no other! What are you waiting for?? Book your tickets to see Prince Royce TODAY!!!