The Joint | Catoosa, Oklahoma
Are you ready for the show of the year?? That's right Nine Inch Nails are BACK, and they've got a show that will blow you away!! With their all-new EP, they're taking up a limited residency in Las Vegas, performing their final night on Saturday 16th June 2018 at The Joint at Hard Rock Hotel!! Don't get left out – grab your tickets to this unmissable show while you can!!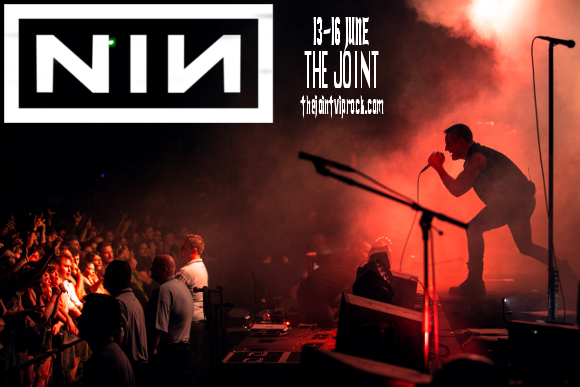 In 2016, the band released "Not The Actual Events," and the following year, revealed that the EP was the first in a 3-part series, with the second instalment "Add Violence". Now, they're about to release their third, and according to Trent Reznor, it's got a few surprises. "We started out with a pretty rigid concept of what the three EPs were gonna be, having not written them all but having a kind of blueprint for the trajectory and the sound…It felt like we were forcing things, musically and storytelling-wise and the whole trajectory… it took us a while for what has become the third EP to reveal itself to us."
It's going to be well worth the wait! Known for their powerful and dynamic live performances, Nine Inch Nails promise a show you'll never forget!! Don't miss out – get your tickets to see them NOW while you still have the chance!!