The Joint | Catoosa, Oklahoma
Nickelback fans, have we got a treat for you! Wrapping up their 2017 tour supporting their recent album "Feed The Machine," the band have announced a 5-day series of shows at The Joint at Hard Rock Hotel, wrapping up on Saturday 3rd March! This could be your last chance to catch Nickelback live in 2018 – get your tickets NOW!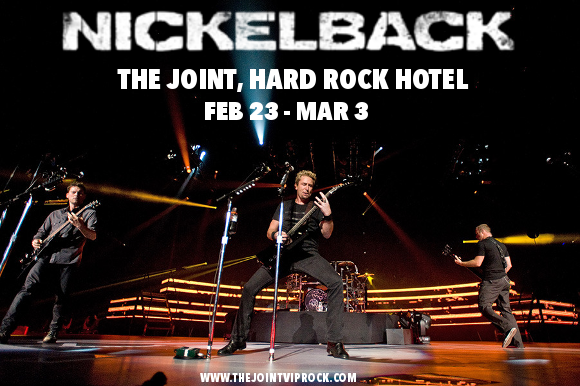 The new album, "Feed The Machine," has been defined by the band as their heaviest record yet. "The lyrics match the rougher sound of the new record…. I think that is always the way it goes when you are being creative, if it is writing, making art or whatever… This brought up so much aggression, it grew and grew and we shaped it this way. In the middle of the title track you hear machine sounds, grinding gears, the scraping of metal. I think we were more inspired by the oldskool metal, which of course is what we listened to growing up."
We can hardly wait to hear all the new material live – can you? If not, then hurry up and get those tickets, they aren't going to last long!