The Joint | Catoosa, Oklahoma
If you've heard "Mantra" and you're desperate for more, then there's no place for you but The Joint at Hard Rock Hotel on Saturday 16th February 2019! That's right, it's Bring Me The Horizon are on tour with their massive upcoming album, "Amo!! Tickets are available now, but are bound to sell fast so don't wait about – get yours today!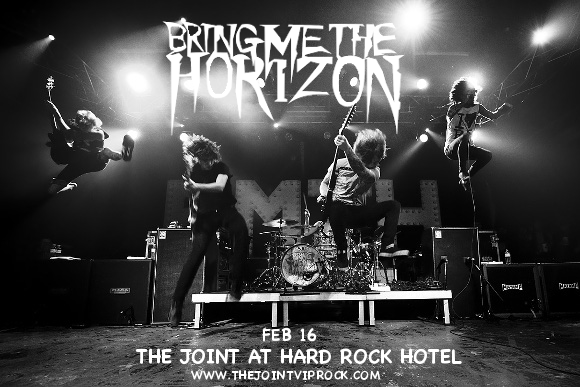 Currently comprised of singer Oli Sykes, guitarist Lee Malia, bassist Matt Kean, drummer Matt Nicholls and keyboardist Jordan Fish, Bring Me The Horizon have been dominating the sound of the post-hardcore scene since their sophomore album, "Suicide Season". "Amo," is the band's sixth studio album.
As heralded by the amazing first single, the cult-inspired "Mantra," the new album promises fans an all-new Bring Me The Horizon sound. "It's not that we're not the band you know anymore," said Oli Sykes, "but with this album we didn't just want to rest on what we do well, we wanted to challenge ourselves. We're not betraying our fans, but the new album doesn't sound like what we've done before. And honestly, without any disrespect to the last album, when you put these songs up against the old ones, every song just smashes the old ones out of the park."