The Joint at Hard Rock Hotel & Casino
Are you ready for Snow Patrol?? The British indie-rock outfit are headed to The Joint at Hard Rock Hotel on Saturday 18th May 2019 as part of their "Wildness," tour in support of their all-new album!! Don't miss out – grab your tickets now before they disappear! E-tickets also available.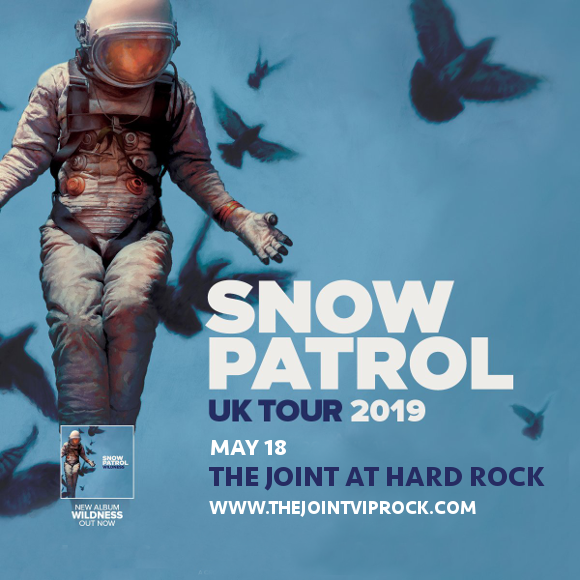 The new album has been a long time coming, but according to singer Gary Lightbody, the extra time was much needed to create the richest album possible – one that draws from various emotions and has light to offer along with heavy topics. "I was determined that this wasn't going to be a record that was a bummer," said Lightbody in an interview. "That comes from writing about it as it's happening, but also you're healing as you get through it, and you see the light in these situations as welI… I allowed the time, which is why it took seven years, to actually experience the whole thing, every facet of these things, rather than just writing a record about being in the hole."
The end result is an album that will connect to just about everybody on some level – and that's shown by its chart performance, with "Wildness," hitting No.2 in the UK album charts!! Grab your tickets now and get ready to hear it all live!!