The Joint at Hard Rock Hotel & Casino
Nine Inch Nails fans get excited!! The band have announced their tour, entitled "I Can't Seem To Wake Up," 2017, and are taking it to The Joint at Hard Rock Hotel on Friday 20th October 2017!! With two of their trilogy EP series complete, the third looks like it may be on the way before the year is out – possibly by the time they perform at The Joint! Either way, get ready to hear tonnes of material in addition to all the songs you know and love – get your Nine Inch Nails tickets TODAY!!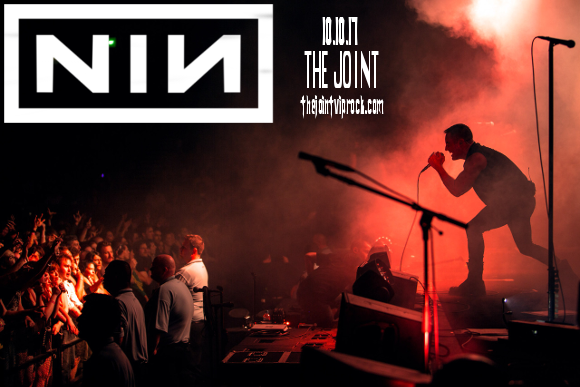 In the wake of their July release of "Add Violence", Nine Inch Nails have announced a series of shows around the US in addition to several festival appearances. Together with the first EP, "Not the Actual Events", released December 2016, fans are being spoilt silly after the band's long absence.
Get ready to experience it all live – book your Nine Inch Nails tickets NOW!!!